Led by Volunteer Business Leaders
As the weight of 2020 set in, members of the North La Crosse Business Association (NLBA) addressed the tough questions on every business leaders mind – how do we stop the increase in online sales accelerated by 2020, and how do we unite to save small local jobs, families, and dreams?
The Get on Living Safely campaign began. 
The NLBA quickly hired Vicki Markussen with Engage Greater La Crosse to be the project manager for the campaign. The NLBA began inviting partners to join in this pioneering effort. 
The founding volunteers began raising money and planning the launch, with a goal of starting before the Holiday season and continuing beyond. 
Nick Roush
Root Down Yoga & Roush Rentals
President, North La Crosse Business Association
Kaley Jacobson
Pogreba Restaurant & Catering
Vice-President, North La Crosse Business Association
Paul Borsheim
Borton Construction
Tami Plourde
Pearl Street Brewery
Derek Kubicek
Lamar Advertising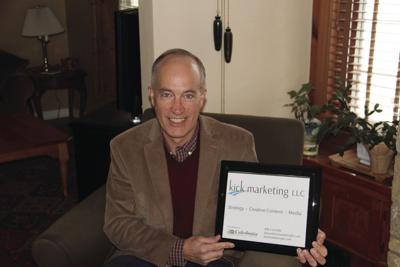 Dane Lamb
Kick Marketing LLC
Elaine Yager
NLBA Board Member
Vicki Markussen
Engage Greater La Crosse